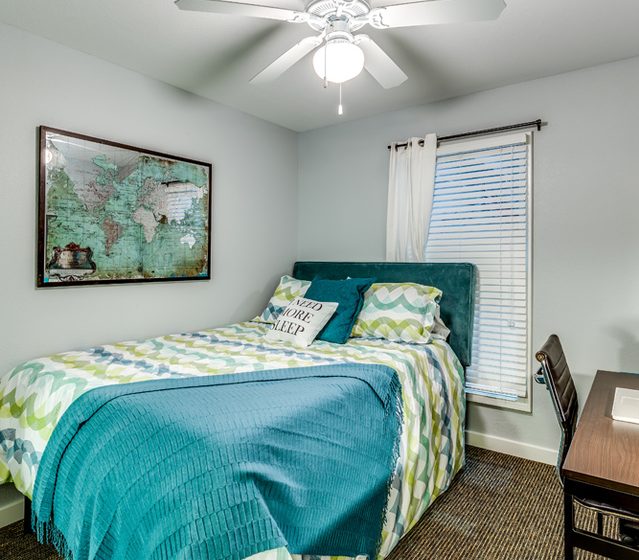 Village Promenade floor plans
Village Promenade comes with stylish and modern floor plans. With a great choice of spacious and furnished apartments, Village Promenade has a remarkable selection to choose from.
Floor Plans includes everything from studio apartments with private washer & dryer units to four-bedroom apartments.
Searching for 1 bedroom apartments Muncie near Ball State? You'll love what you'll find at Village Promenade. VP's studio hybrid will make you feel like you're living huge with its hidden washers and dryers and a full kitchen with modern appliances. Need a larger 1 bedroom apartment? Check out VP's 1 bed deluxe!
Maybe your searching for a 4 Bedroom Apartment for a growing family. You'll love picking from a wide array of plans to fit your unique requirements. It's all about having options and the Village Promenade Floor Plans have a range of plans to pick from.
Studio, 1, 2, 3 & 4 Bedroom Apartments
Village Promenade has the right selection for you to find the right plan that expresses your unique style and individuality. Each apartment features spacious and well-lit interiors, premium materials, and modern style.
Express your individuality: Your perfect home comes with choices! When you live at VP, you'll select from a great choice of studio hybrid, one, two, three, and four-bedroom floor plans spanning between 471 and 1,604 square feet.
Modern amenities, stylish furniture and modern technology come with each Village Promenade Floor Plan. Residents also have the option of renting furnished or unfurnished. It's all about having it your way and the VP won't disappoint.
Contact us to learn how you can experience Muncie's best choice for apartment living.