Ball Hospitals luxurious apartments for Medical Professionals
Apartments in Muncie Indiana near Ball State
If you're searching for an upscale apartment near IU Health Ball Memorial Hospital, and want to live in a safe neighborhood with culture and great restaurants, you'll love living at Village Promenade.
Doctors, medical professionals, and interns love the close proximity to Ball Hospital. These people spend less time traveling and more time enjoying a healthy dose of the good life.
When you live in Village Promenade, you'll enjoy living in a luxury apartment in Muncie's best neighborhood, the Village.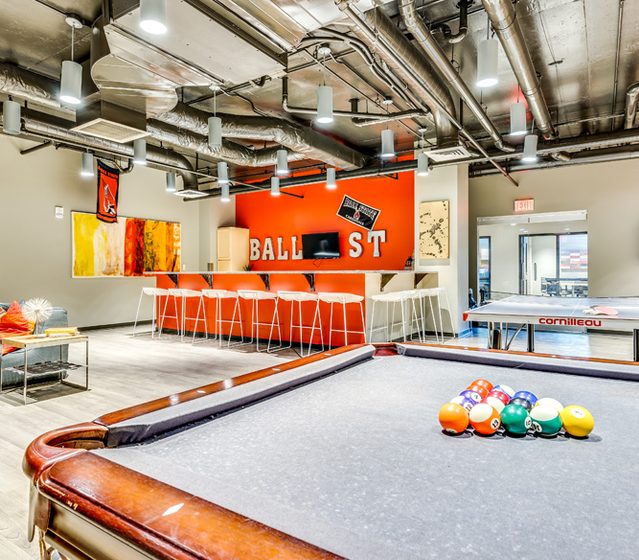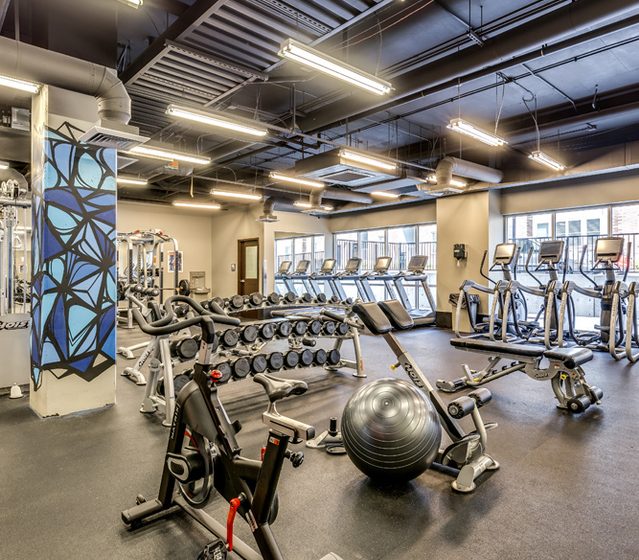 Apartments Near Ball Hospital | Luxury Apartments with more!
Village Promenade is a fresh approach to living near Ball Hospital. While apartments in Muncie near Ball State are often are less than desirable, Village Promenade offers a safe and upscale option.
With a full time security officer, security cameras and located in one of the best neighborhoods near Ball Hospital and the University, Village Promenade is the best apartment community for discerning health care workers and medical professionals.
VP's luxury apartment amenities bring a taste of the good life with fresh and modern appoinments. With style, luxury, technology, you'll love living in University Village Muncie.
VIEW GALLERY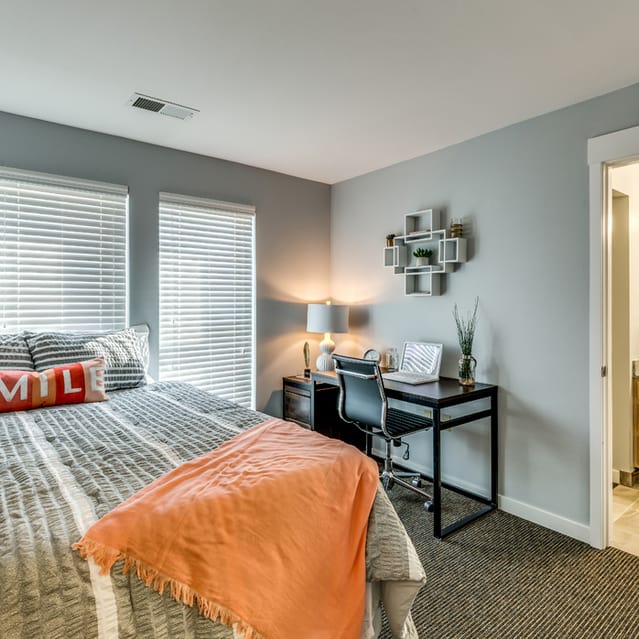 Studio, 1, 2, 3 & 4 Bedroom Apartments
The floorplans include studio, one, two, three, and 4-bedroom plans, this luxury apartment comes with future-ready technology.
You'll also love the fitness options. There are a 24/7 Fitness Center, hot tub, and indoor pool.
For young professionals, health care workers, medical professionals that prefer living close to the hospital and campus… you'll love calling Village Promenade home!
SCHEDULE TOUR
Contact us to learn how you can experience Muncie's best choice for apartment living.